Inyenyeri news has learnt that Mr. Joseph Mutaboba and Mary Baine the wife of Tom Byabagamba and the former UN Envoy to Sudan respectively were picked by the police for questioning.  Miss Mary Baine was later released after spending the whole night in the hands of the Criminal Investigation Department.
Mutaboba
We are yet to establish why and how Mr. Joseph Mutaboba the former UN representative to Sudan was arrested because the fate of Miss. Mary Baine is well known as a package of her Husband Brig Gen. Tom Byabagamba and other former RPF Senior army officers already in detention.
Col Patrick Karegeya
However, Inyenyeri news has established that after the brutal murder of the former Rwandan Chief Spy Col. Patrick Karegeya in South Africa his phones were taken by his killers.  In untraditional behavior of President Kagame he has been patient since he publicly announced in the church that killing Col. Patrick Karegeya was overdue and those still at large is a matter of time. It is most likely that this time has come for all those who either talked to Karegeya as a friend or a former colleague or talked to his friends to pay the price.
Furthermore, Apollo Kilisisi the man who tricked Col. Patrick Karegeya to find his death at the hands of merciless Kagame assassins is reported to be under special protection from the Kagame security forces.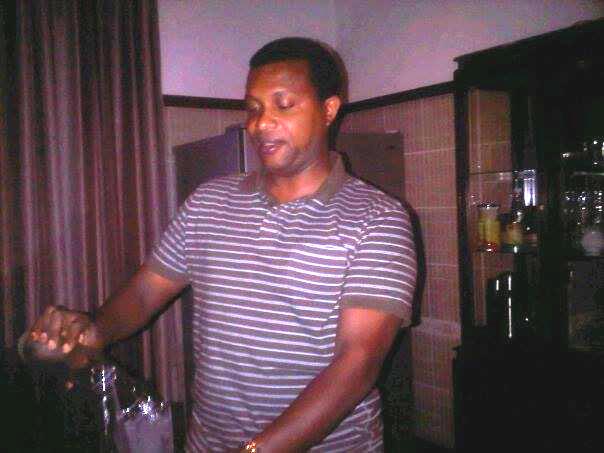 Apollo Kililisi
It is therefore not surprising that Mr. Joseph Mutaboba has been put in the same basket, but President Kagame might also be covering up these arrests of the RDF officers to show the public that the business is as usual. If the phones that were picked from Patrick Karegeya are the source of these massive arrests, then Kagame must be prepared to build more detentions because Patrick was a man of the people both civilians and military.
As I have mentioned above Mr. Jospeh Mutaboba was the African Union and United Nations Deputy Joint Special Representative in Darfur and Deputy Head of the African Union-United Nations Hybrid Operation (UNAMID). He was appointed to this position by United Nations Secretary-General Ban Ki-moon and the Chairperson of the African Union Commission, Mrs. Nkosazana Dlamini Zuma, on 20 June 2013
Prior to this appointment he held various senior government positions in the RPF regime including as the Rwandan President's Special Envoy to the Great Lakes Region, and as Secretary-General in the Ministries of Foreign Affairs and Internal Affairs. He was the Permanent Representative of Rwanda to the United Nations from 1999 to 2001. He was also United Nations Secretary-General's Special Envoy to Guinea-Bissau.